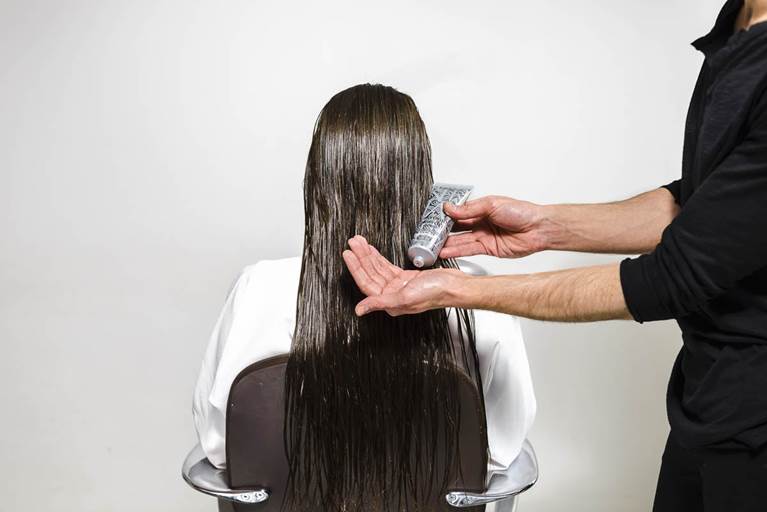 Step 1
Apply L'Incroyable Blowdry Hair Lotion or L'Incroyable Blowdry Crème Hair Cream onto damp hair and blow dry with a paddle brush.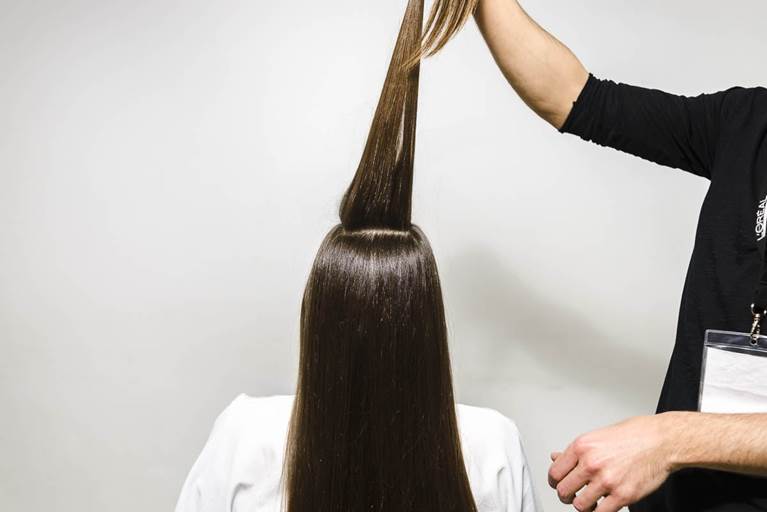 Step 2
Isolate a rectangle section on top of the head.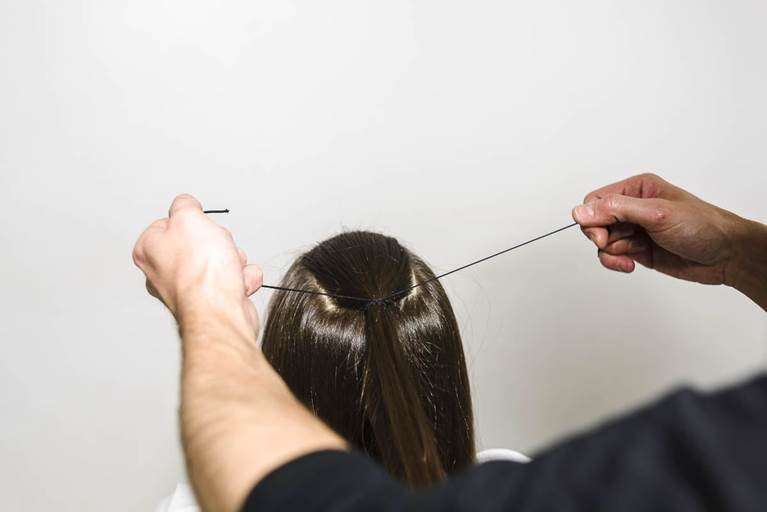 Step 3
Make a ponytail on the highest point of the head.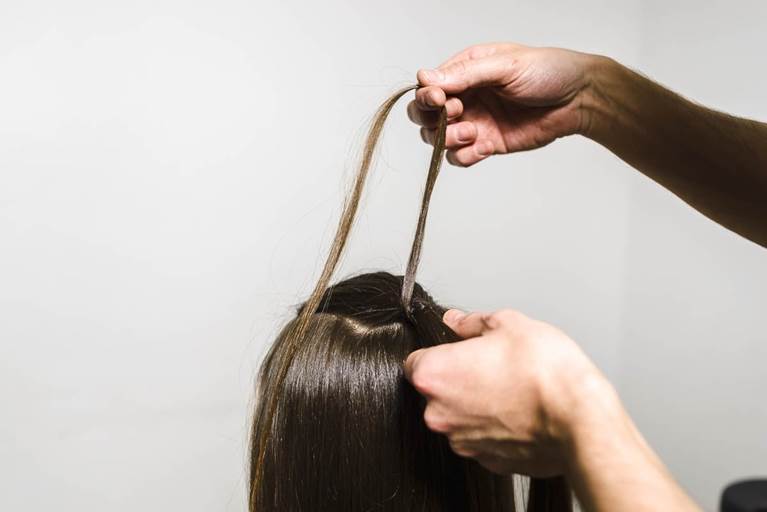 Step 4
Use a small strand of hair from the ponytail to hide the elastic and spray Laque Noire Hair Spray to set.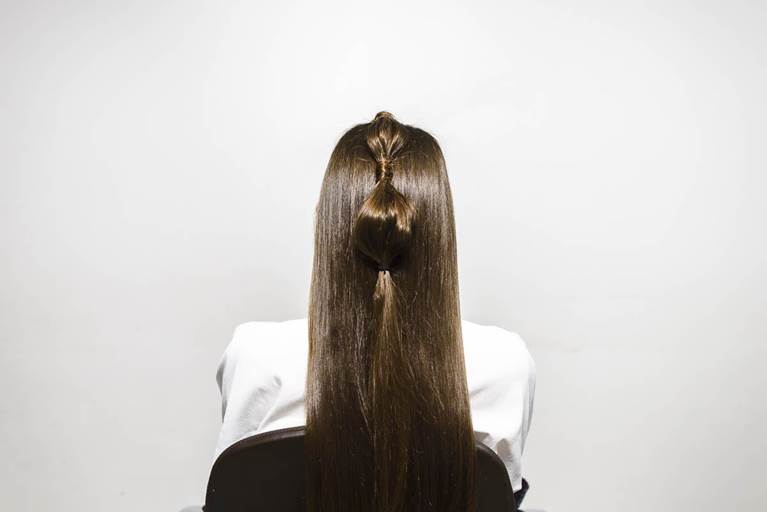 Step 5
Lower on the ponytail, attach an elastic hook and hide elastic with a strand of hair. Pull gently between elastics for volume.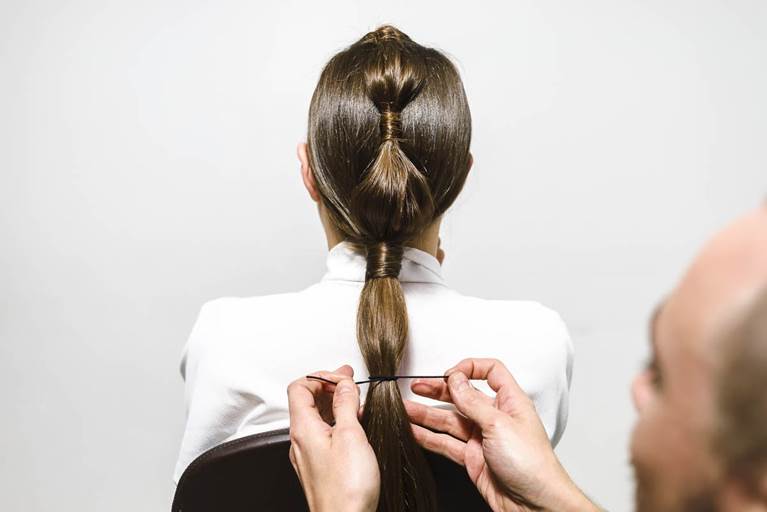 Step 6
Tie the ponytail with the rest of the hair at the back of the neck and hide elastic with a strand of hair. Secure with a pin.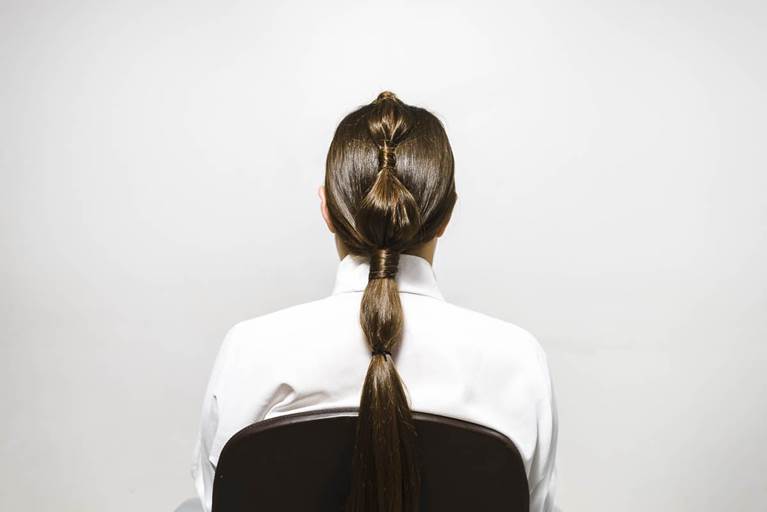 Step 7
Repeat step 5 as many times as desired.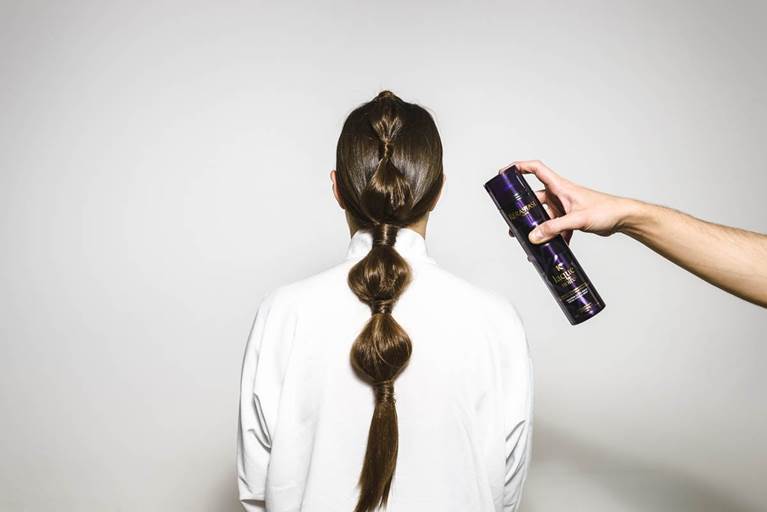 Step 8
Spray Laque Noire Hair Spray all over for a perfect finish.
Bandaged Ponytail Hairstyle Routine
Discover the products that will help you perfect the Braided Buns.
This routine is for all hair types.