Kérastase Fusio-Dose Concentré
Explore the five Kérastase Fusio-Dose concentré variants which are supplemented with highly potent skincare actives and three unique technologies.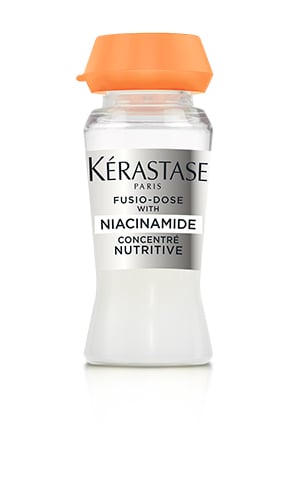 Kérastase Fusio-Dose Concentré Nutritive
A nourishing treatment that improves the hair's former strength and vitality. It is powered by the goodness of NIACINAMIDE which aids in reviving hair from dryness. The formula quickly nourishes the hair fibre without weighing the hair down, making your hair soft, shiny, and tangle-free.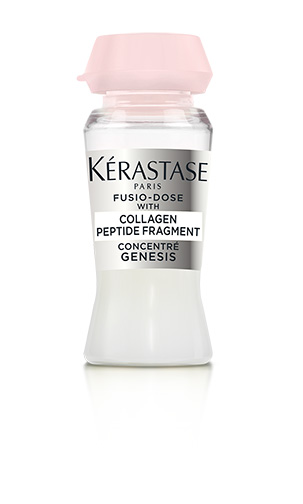 Kérastase Fusio-Dose Concentré Genesis
A fortifying treatment, infused with a COLLAGEN PEPTIDE fragment that strengthens the hair fibre and adds a soft volume. It deeply nourishes, hydrates and strengthens the fibre to reveal hair that feels stronger, softer and shiner. Likewise, detangling becomes easy which prevents hair fall caused due to breakage.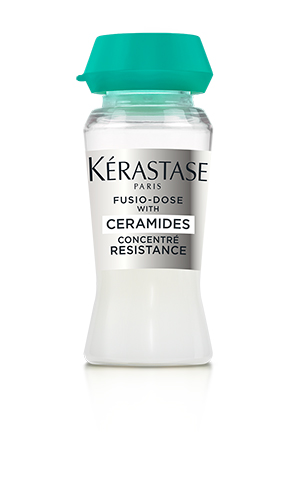 Kérastase Fusio-Dose Concentré Résistance
A hair-repairing treatment that strengthens slow-growing, damaged lengths by improving their resistance to breakage. It contains CERAMIDE which reconstructs the hair from within and protects it from becoming weak.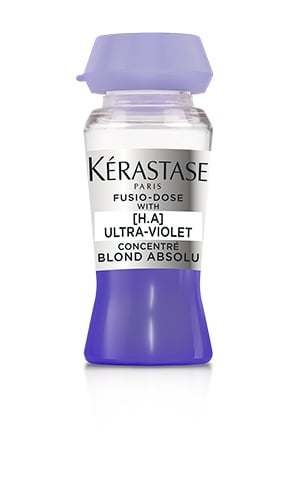 Kérastase Fusio-Dose Concentré Blond Absolu
Infused with PIGMENT UV, this concentré instantly neutralises brassy and yellow undertones to reveal fresh, illuminated hair. It has a restoring formula that delivers much-needed care and protection to bleached hair. At the same time, the fibre of the hair receives a dose of deep hydration and yourour hair feels light and radiates a beautiful natural shine!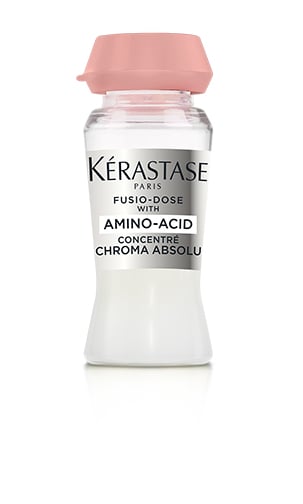 Kérastase Fusio-Dose Concentré Chroma Absolu
A nourishing treatment for coloured hair that strengthens the hair and preserves the colour from fading. The AMINO ACID within this concentré deeply nourishes the hair fibre and recovers it from colour damage. Your hair, after treatment, looks healthy and full of glistening shine while the colour appears brighter and better!
Kérastase Fusio-Dose Booster
Kérastase Fusio-Dose Booster comes in five remarkable variants. Each of them is charged with concentrated cationic actives, targeting specific hair concerns.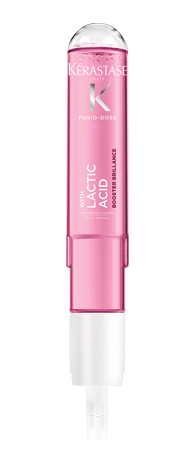 Kérastase Fusio Dose Booster Brilliance
For recovering colour-treated, damaged hair with a beautiful shine. It is infused with LACTIC ACID which captures shine-compromising minerals. It seals the fibre, reduces porosity, and protects colour from fading. Additionally, this booster also delivers surface smoothing action which improves the shine of your hair.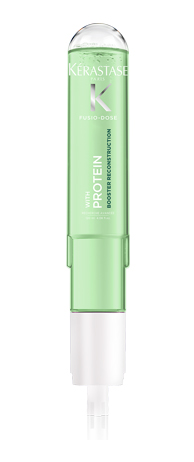 Kérastase Fusio Dose Booster Reconstruction
For repairing damaged fibre and improving its resistance to breakage. The formula within this Kérastase booster is enriched with PROTEIN and provides targeted care by binding the most damaged part of the fibre. Post its usage, your damaged, over processed hair will breathe a new, strong life.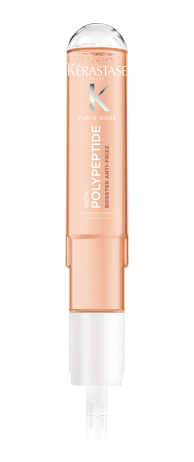 Kérastase Fusio-Dose Booster Anti-Frizz
For smoothening the weakened fibre and reducing frizz whilst protecting your hair from humidity. It is infused with PRO-KERATIN which dials down the unwanted frizz and delivers instant smoothness. After its application, detangling becomes easy and hair feels manageable.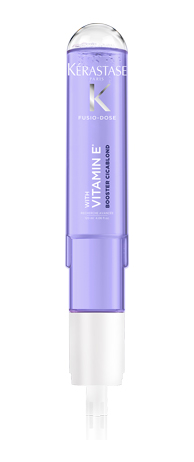 Kérastase Fusio-Dose Booster Cicablond
For strengthening and protecting delicate, bleached hair from external stressors. It contains VITAMIN E which is known for its antioxidant properties. This booster instantly repairs, hydrates and preserves bleached, highlighted blond hair adding a light soft touch as it illuminates the natural blond shine of your treated hair.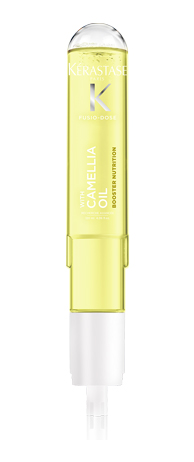 Kérastase Fusio-Dose Booster Nutrition
For dry, brittle hair which craves instant softness and intense nourishment. This booster is powered by the goodness of CAMELLIA OIL which boosts suppleness. Using this booster will make your hair feel manageable with lasting radiance.
Discover Related Articles
Discover how we combine our deep knowledge of hairdressers and their clients to imagine a world of hair care products that would exceed expectations. Get to know our Kérastase ambassadors and hairstylists, discover hair care advice, learn more about our ranges, and much more.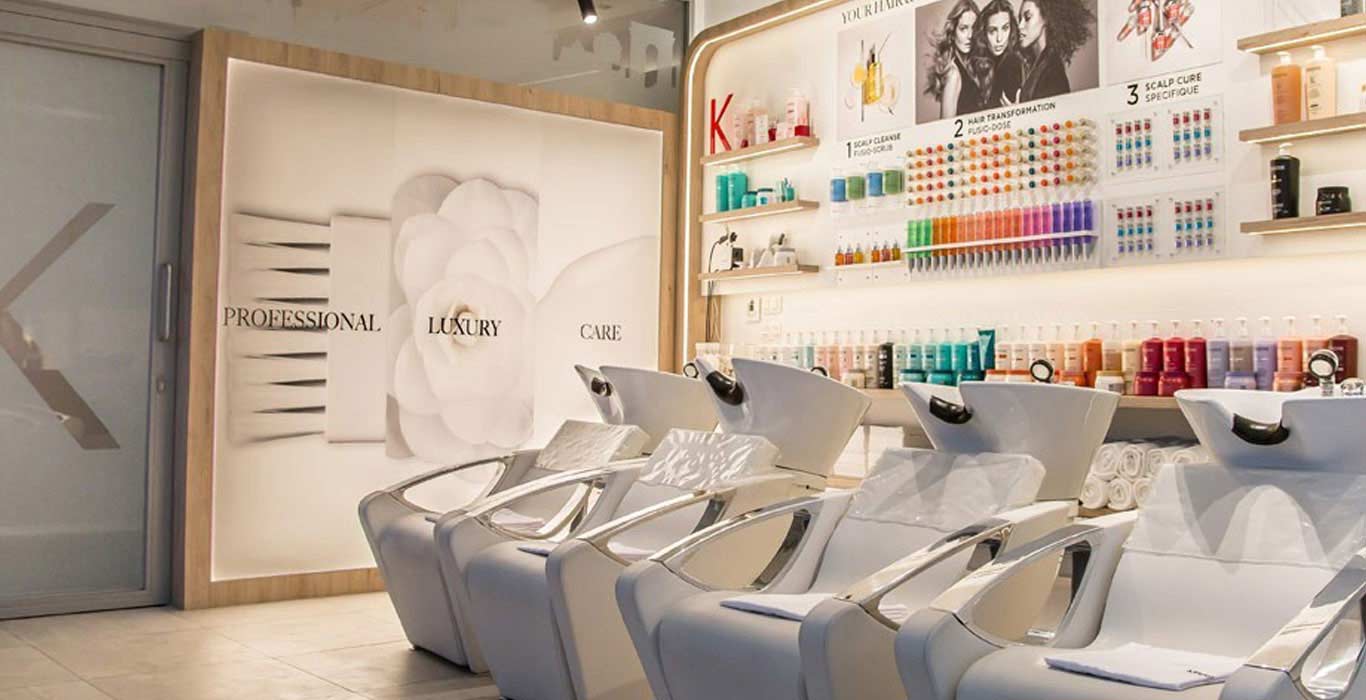 Discover Our Services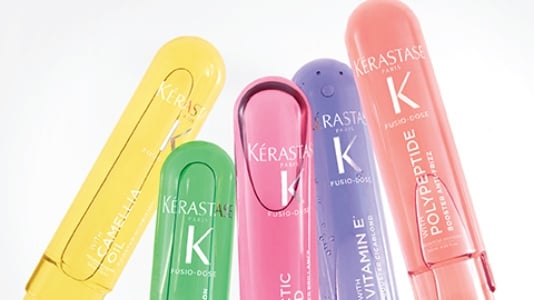 Fusio-Dose In Salon Treatment
Learn about our iconic, in-salon customized hair care treatment that transforms hair in under 15 minutes.
Learn More
Learn More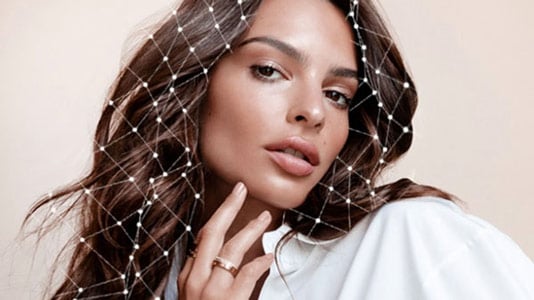 The Right Routine For You
Take the online hair diagnostic to find the best hair care
and treatment mix for
your hair.
TAKE THE QUIZ
TAKE THE QUIZ