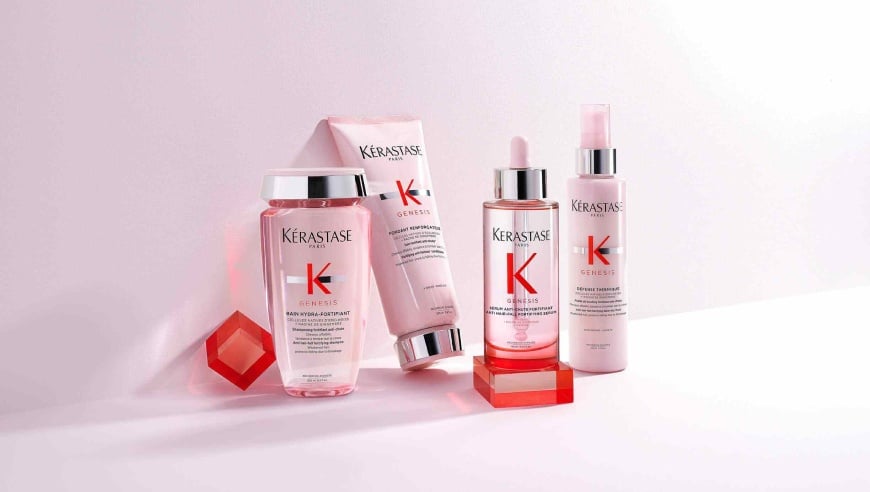 Genesis For The Win!
On average, 88% of women notice hair fall caused due to brushing, heat treatments, styling and stress. One way to address such hair fall concerns would be to speak to your hairdresser. However, now you can also take the charge and learn how to strengthen hair - with Kérastase Genesis at-home hair care routine. It offers daily pampering by strengthening the hair roots and improving the overall quality of your hair. And just like that, flawless, strong hair becomes a part of your daily life!
Strengthening The Roots
When hair is weakened by factors such as excess heat styling, pollution, hormonal changes or stress, it breaks off more than usual. A simple at home Genesis shampoo-condition and-treat routine can help strengthen your hair. Use the Bain Hydra-Fortifiant Shampoo, followed by Fondant Renforçateur Conditioner (or Masque Reconstituant for a deep treatment) for best results. Follow with the application the Genesis Serum which must be used on a daily basis.
Genesis Serum Fortifiant is the perfect product to use every day to prevent hair fall due to breakage from brushing. You should apply it directly to your scalp with a gentle massage to get the best results.
As an additional hair-strengthening agent, Kérastase stylist Hovig Etoyan recommends using the Genesis Serum Fortifiant.

The silicone-free formula of this serum strengthens hair day after day, resulting in 84% less hair fall due to breakage*.

*Instrumental Test – Shampoo + Masque + leave on (Sérum/Ampoules Cure) vs. Non-conditioning Shampoo
shop Genesis Serum Fortifiant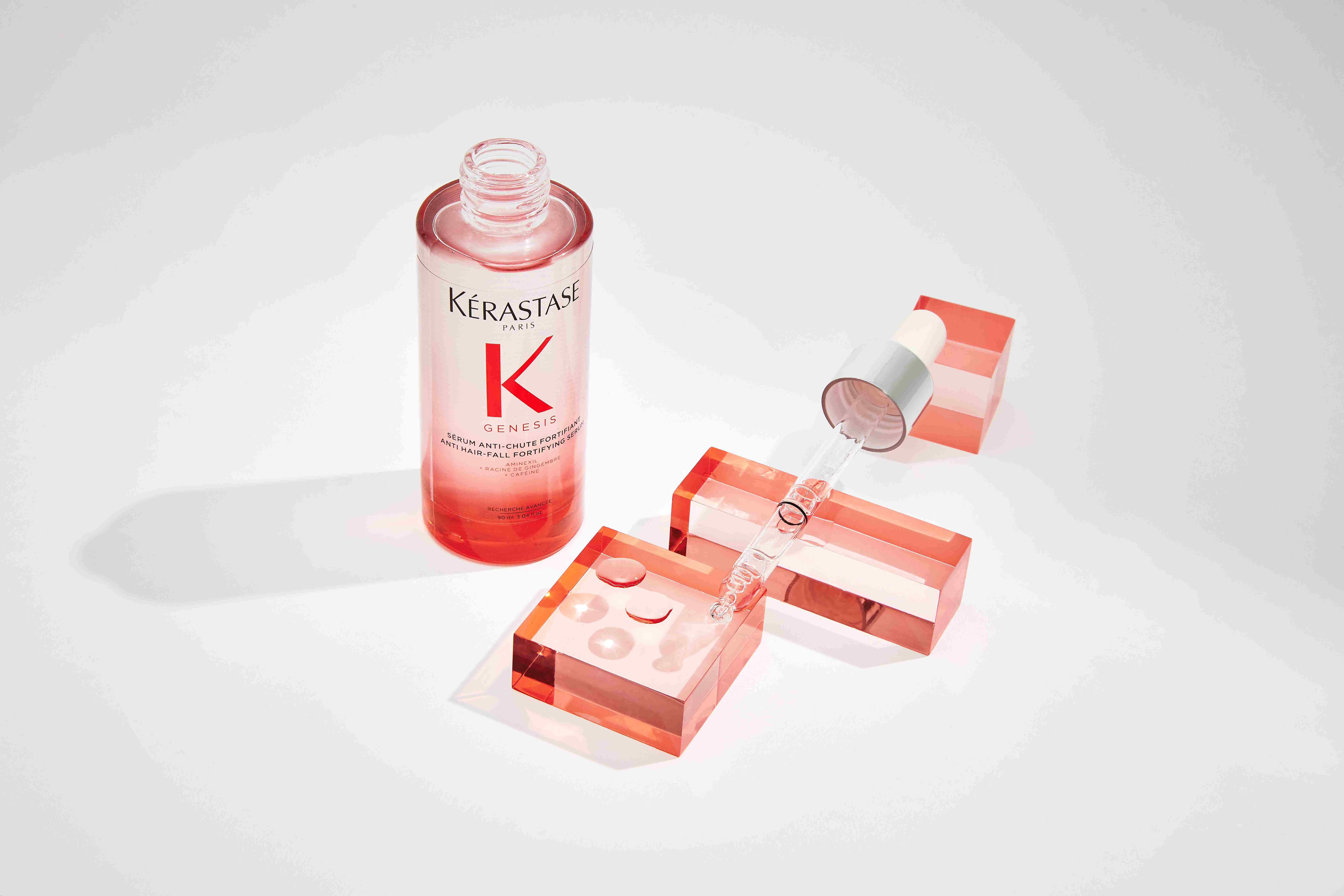 Discover the Genesis Range
Genesis brings a complete hair-strengthening solution for your hair fall caused due to breakage from brushing. With Genesis, Never Be Afraid of Falling.
Discover Related Articles
Discover how we combine our deep knowledge of hairdressers and their clients to imagine a world of hair care products that would exceed expectations. Get to know our Kérastase ambassadors and hairstylists, discover hair care advice, learn more about our ranges, and much more.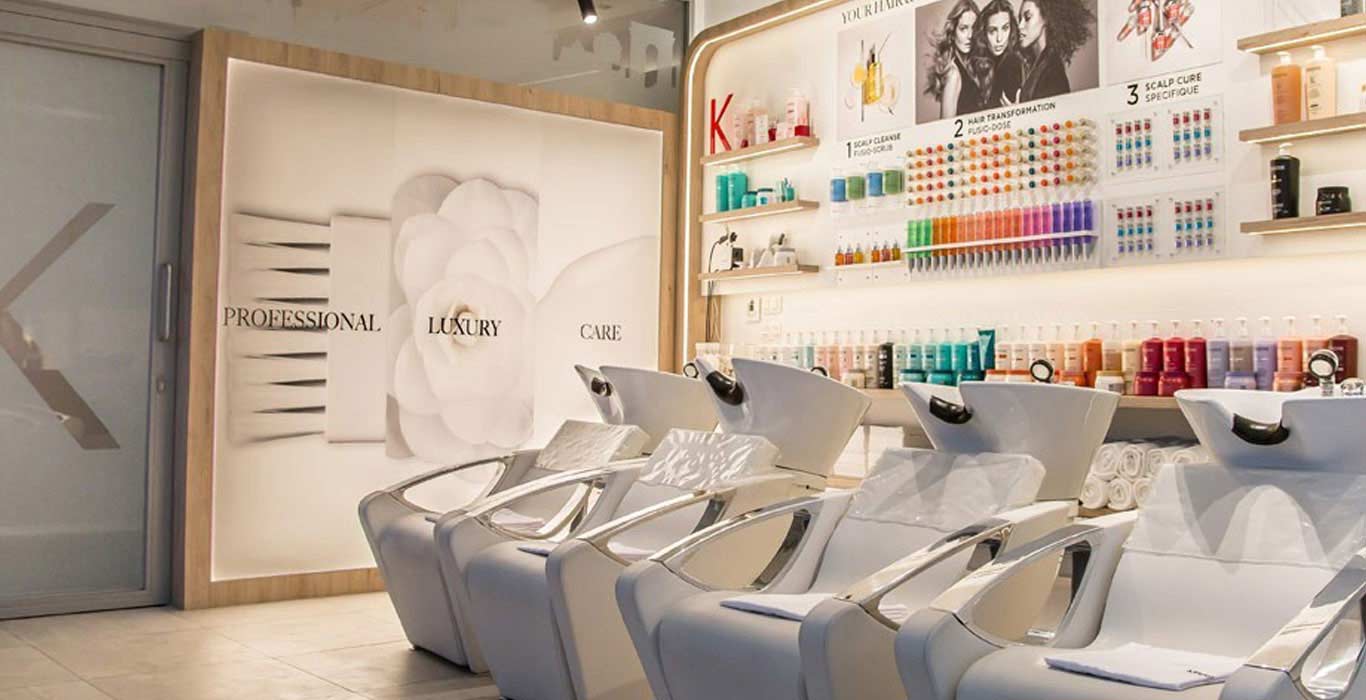 Discover Our Services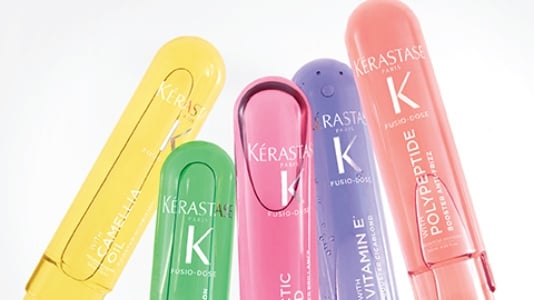 Fusio-Dose In Salon Treatment
Learn about our iconic, in-salon customized hair care treatment that transforms hair in under 15 minutes.
Learn More
Learn More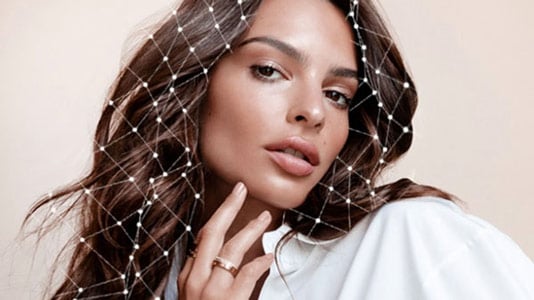 The Right Routine For You
Take the online hair diagnostic to find the best hair care
and treatment mix for your hair.
TAKE THE QUIZ
TAKE THE QUIZ