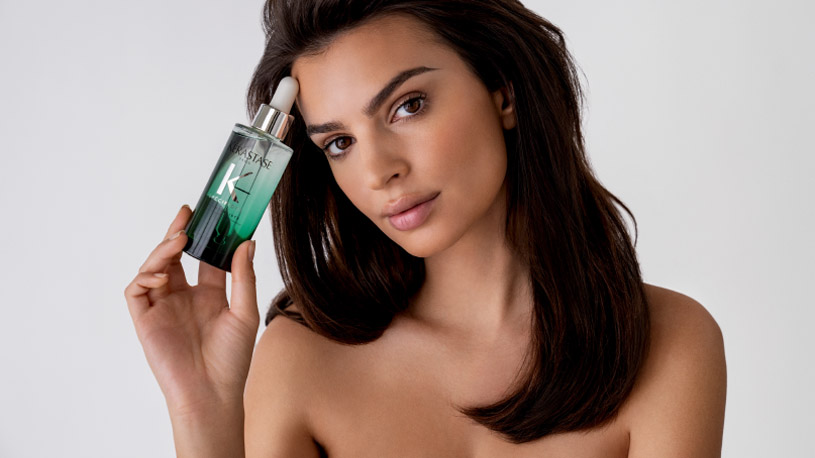 A healthy scalp is the key to beautiful hair, but that's not new news because these days we all think more holistically. Our beauty routines aren't just about looking good, we want them to help us feel good, boosting our well-being, too. And, at Kérastase, we know that by truly improving the condition of the scalp, your hair will reap the benefits.
Unfortunately, our modern lifestyles wreak havoc with people suffering from an unhealthy scalp due to heat styling, tap water, pollution, stress and diet. If you've ever felt that your hair gets greasy too quickly, that your scalp doesn't feel comfortable or that your roots look lifeless and feel less than fresh, then your scalp could do with some much-needed TLC. And zero-ing in your scalp microbiome is the answer.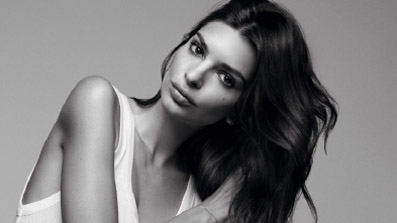 Understanding the Scalp Microbiome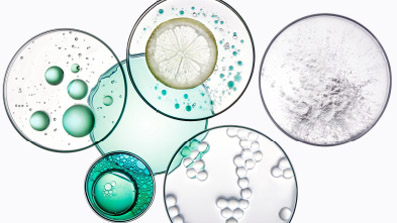 For a long time, prebiotics for gut health have been big news; boost the good gut bacteria and you'll reap the health rewards. Our skin also has its own microbiome made up of bacteria, and this has been the biggest skincare discovery of the past 15 years. Millennials now use facial skincare containing probiotics, while there are hundreds of thousands of posts on Instagram with the hashtags #microbiome, #prebiotics. In short, the microbiome is big news.
With our scalps being an extension of our skin, it made sense for Kérastase to focus its research on the scalp microbiome. Could optimizing this microbiome, lead to not just a healthier scalp but healthier hair too? The scalp microbiome, when in good health, is a beneficial ecosystem of living bacteria. When in balance it can defend against and recover from aggression. But if the fragile balance of this microbiome is weakened, scalp ailments and discomfort start to emerge.
A healthy microbiome can be sent into disarray by factors like heat styling, tap water, pollution, stress and diet, leading to flat, greasy roots. If this happens hair can lose its vibrancy, strength and beauty, while the scalp itself can feel uncomfortable with itching, sensitivity and irritation.
Rebalance Your Scalp with Specifique Potentialiste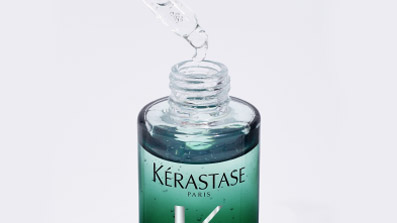 To preserve the scalp barrier & fight scalp imbalances for longer, Kérastase has created the first universal defense serum for unbalanced scalps powered by microbiome science- Specifique Potentialiste. The potent formula contains 10% Bifidus Prebiotic fractions to feed the good bacteria protecting and fortifying the scalp microbiome and 1% Vitamin C to neutralize environmental aggressors for healthier hair.
The fast-acting treatment product has an instant effect to comfort the scalp so it feels soothed, refreshed and energized, with a welcome root lift effect. Instantly, you can expect a cooling sensation to soothe the sensitivity of your scalp. However, a prolonged application of Potentialiste scalp serum gives you a hydrated & revitalized scalp better protected against pollution for improved root health.
This Specifique Potentialiste universal serum is for all scalp and hair types and can be incorporated into any haircare routine, whether your go-to collection is Blond Absolu, Chronologiste, Elixir Ultime or another. So whatever your scalp or hair type, texture or concern, you can supercharge your routine for healthier scalp, roots and hair with Specifique Potentialiste.