You live in a fast-paced world where everything is ever-evolving. Days, weeks,
months and years pass by in the hustle of modern life. One day you look in the mirror
and wonder - who is she? For she is older, wiser, and better than ever! While everything else is perfect,
there's one thing every woman would like to change: her ageing, sun-damaged hair.
Repair Damaged & Dull Hair with An
Exquisite Haircare Range
External stressors like pollution, harsh UV rays combined with the hot and humid climate
can zap the life out of your beautiful hair. In-doors, the stress of modern life can do the same - leaving
you with premature signs of rapidly ageing hair. Meet Chronologiste - a scientifically sophisticated,
sensually indulgent hair care system with precious actives that address all these signs of ageing.
Aging Causing Change In Hair Texture And Color?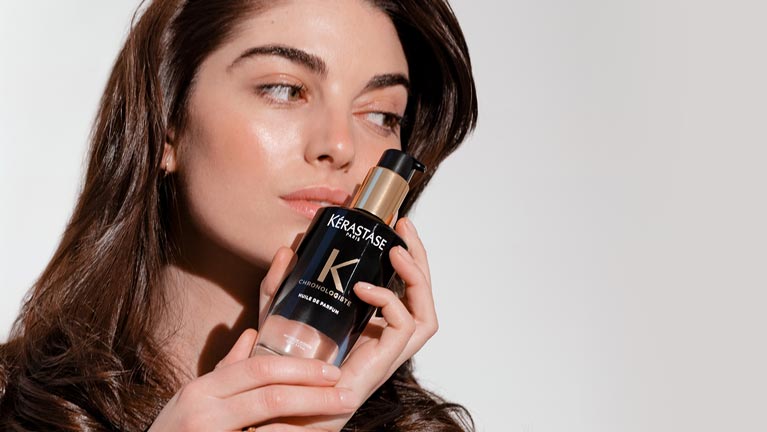 Let's start from the bottom - the scalp. With age, the skin covering your scalp changes.
It becomes weak, sensitive and susceptible to dryness. Important facets of a healthy scalp
like sebum production and cell renewal dial down due to hormonal changes. Likewise, decreased hyaluronic acid
and collagen, essential for hair growth, make your ageing scalp wrinkled. But with a suitable,
scientifically created hair care infusion, reversing these conditions is effortless.

Coming to the hair, over time it enters the dull, dry zone due to vitamin E deficiency,
stress and harsh climatic conditions. There's a change in hair texture as the fibre becomes porous and shrinks.
This results in hair that falls flat, lacks volume and is prone to breakage.
Witness The Magic Of Three Key Ingredients In
Chronologiste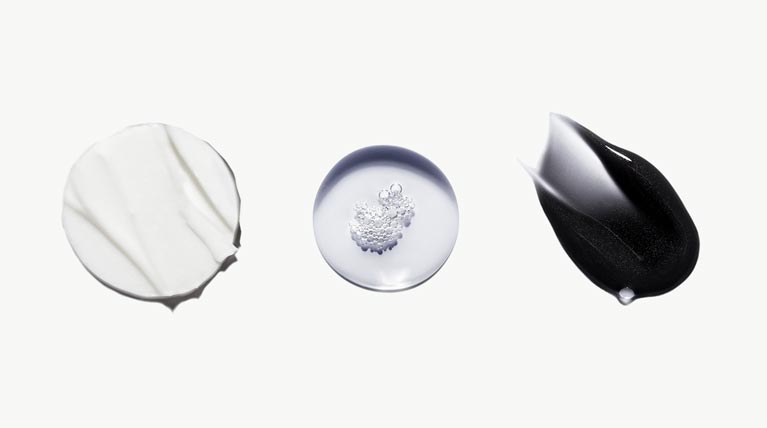 Depriving your hair of essential vitamins makes it dull and dry. But not anymore! The magic trio
is here to the rescue - Hyaluronic Acid, Vitamin E and Abyssine present in Chronologiste enables the formula
to combat all aspects of ageing hair. All products within this range work in tandem to bring back strength
and vitality to your hair while protecting it from further damage.
Essential Revitalizing Shampoo
ABYSSINE + HYALURONIC ACID + VITAMIN E
Revitalizing shampoo for ageing hair to
gently remove impurities from the scalp and fiber.
shop now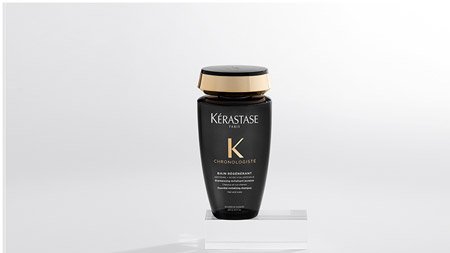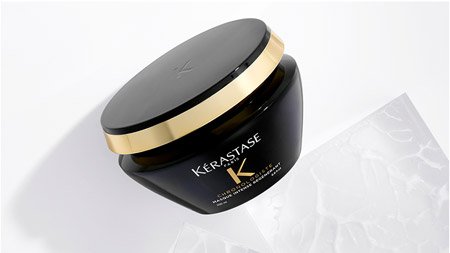 Essential Revitalizing Hair Mask
ABYSSINE + HYALURONIC ACID + VITAMIN E
Revitalizing and nourishing hair mask
for durable moisture & shine.
shop now
Chronologiste Serum Universel
ABYSSINE + HYALURONIC ACID + VITAMIN E
Revitalizing and hydrating anti-ageing serum for healthy texture and protection. shop now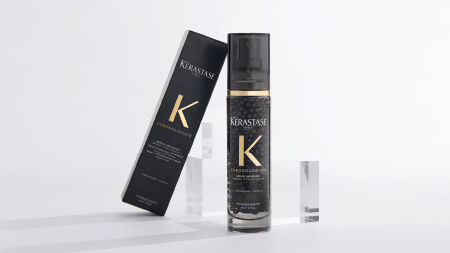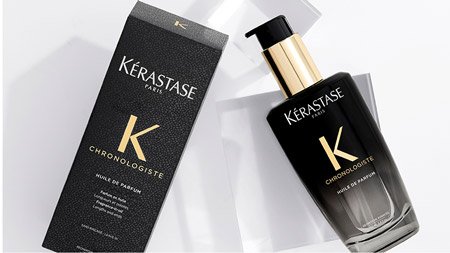 Chronologiste Hair Fragrance-In-Oil Serum
Fragrance oil with an exceptional combination
of noble notes from the world of fine fragrance.
shop now
Chronologiste Routine
Turn back time on dull, brittle, ageing hair with a wholesome routine.
Chronologiste brings an amalgamation of luxury with a unique haircare experience
that revives, and restores ageing scalp and hair - blessing you with hair that gets through the test of time!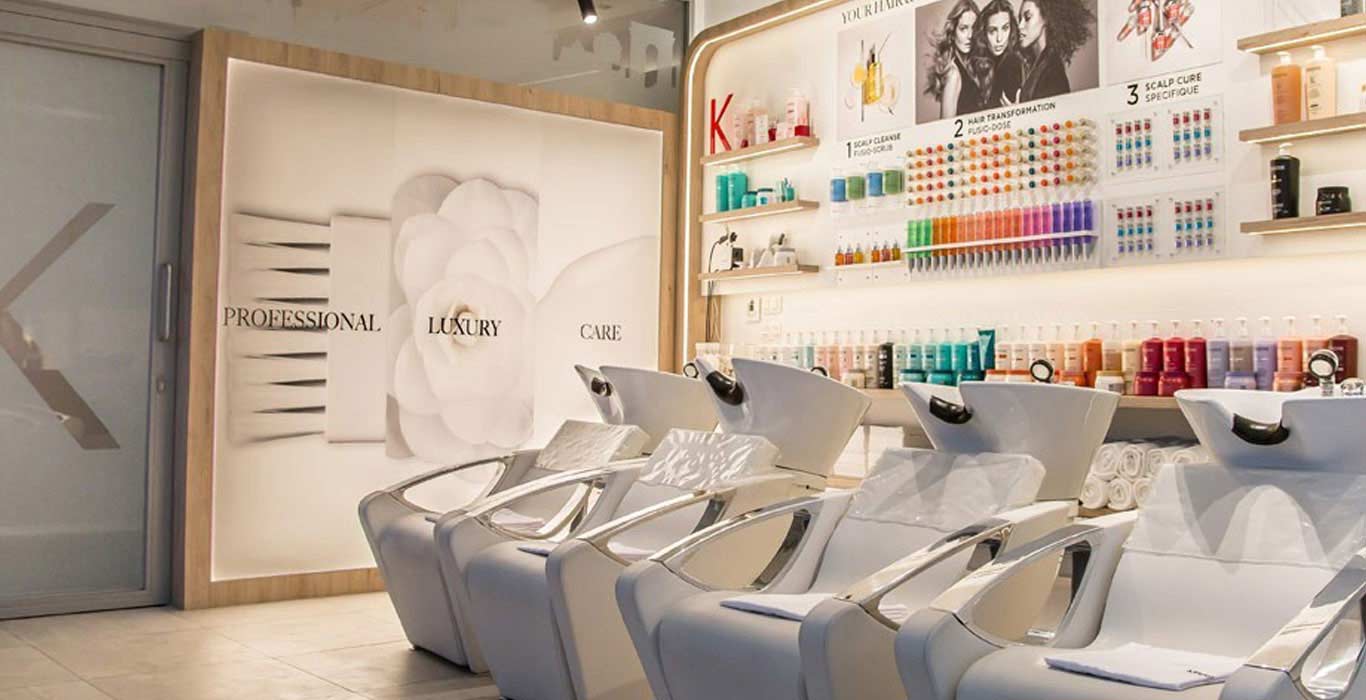 Discover Our Services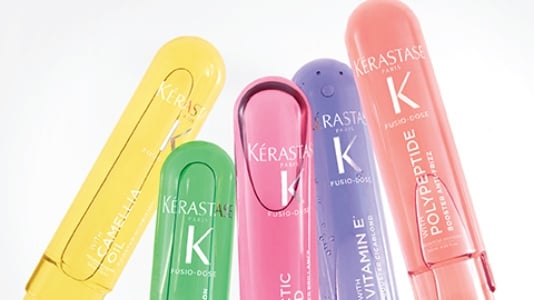 Fusio-Dose In Salon Treatment
Learn about our iconic, in-salon customized hair care treatment that transforms hair in under 15 minutes.
Learn More
Learn More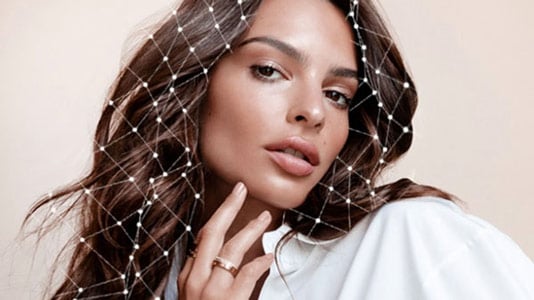 The Right Routine For You
Take the online hair diagnostic to find the best hair care
and treatment mix for your hair.
TAKE THE QUIZ
TAKE THE QUIZ