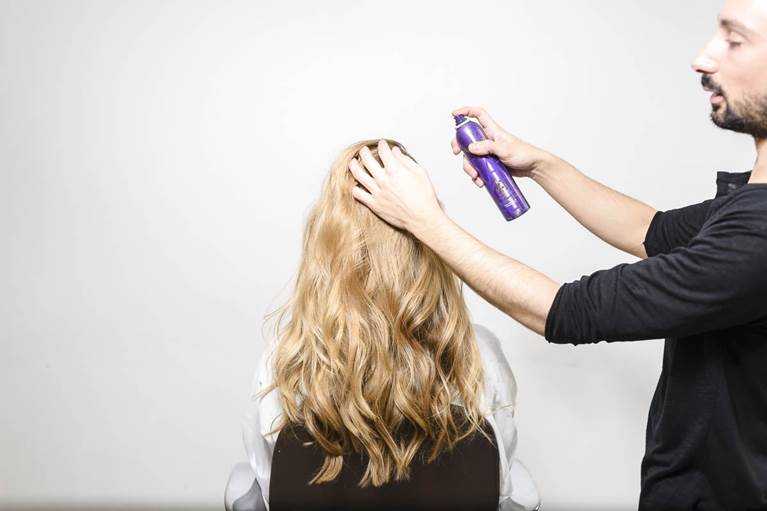 Step 1
On dry hair, spray V.I.P. Texturizing Spray onto the roots and slightly tease the roots at the crown.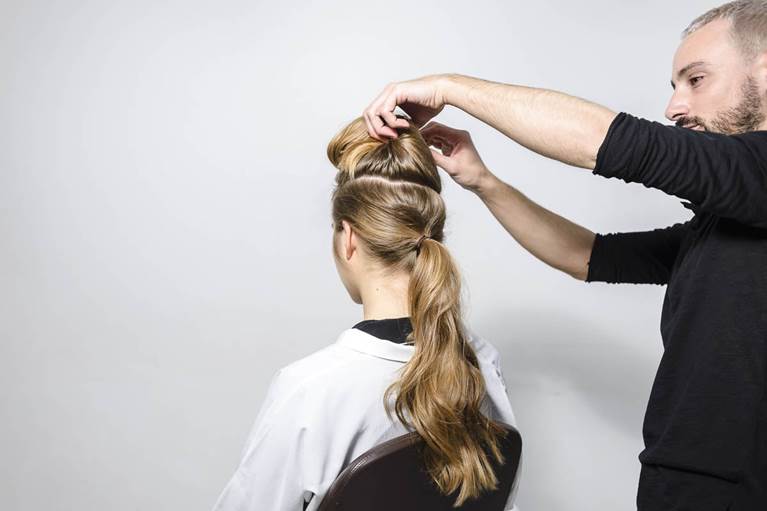 Step 2
Make two vertical ponytails using an elastic hook, starting with the bottom part.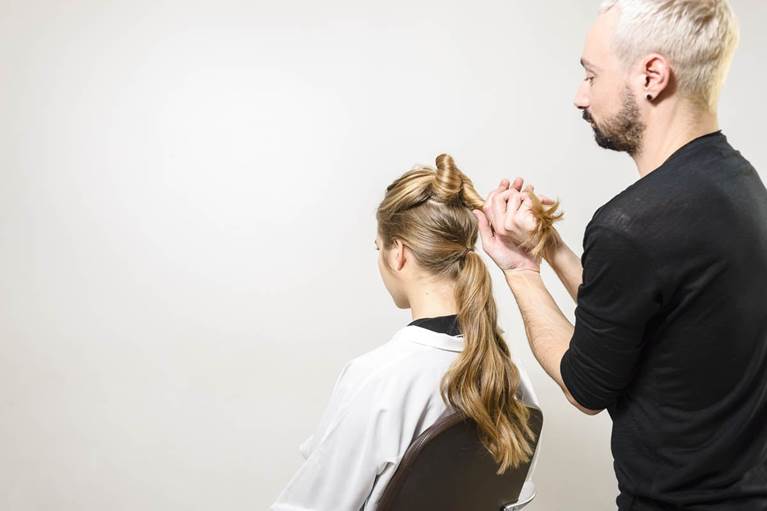 Step 3
Starting with the top part, twist the hair and roll it around the elastic hook.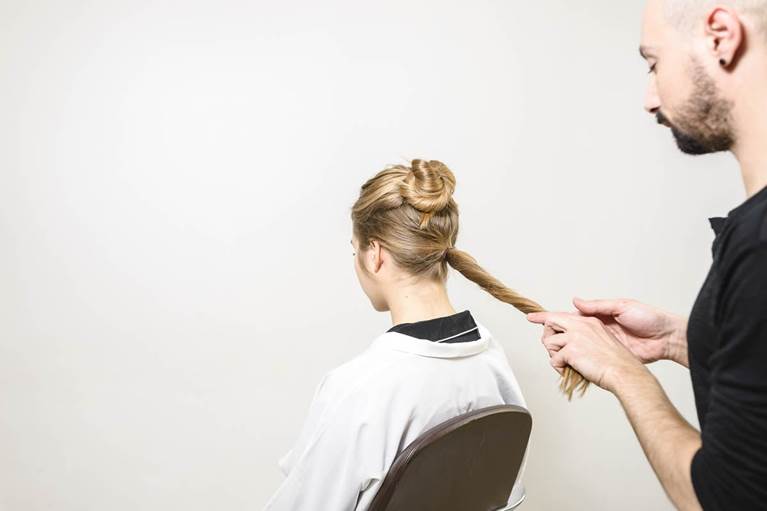 Step 4
Secure the buns with long bobby pins and repeat with bottom ponytail.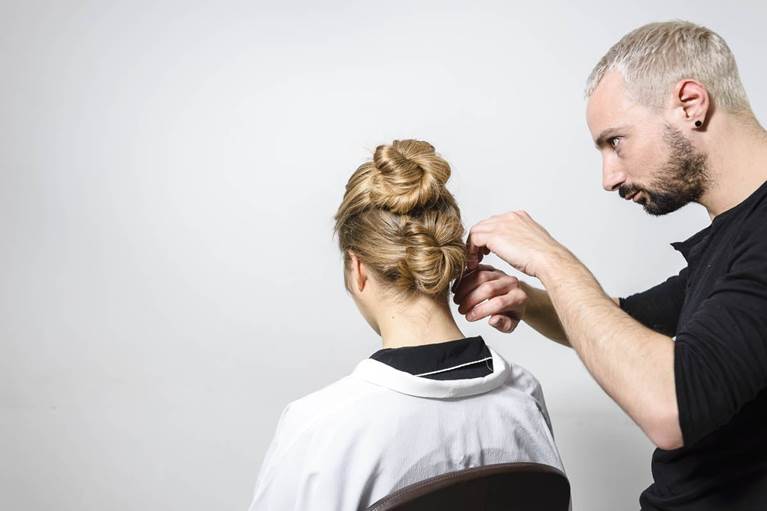 Step 5
Gently pull the 2 buns with fingertips and secure with bobby pins if needed.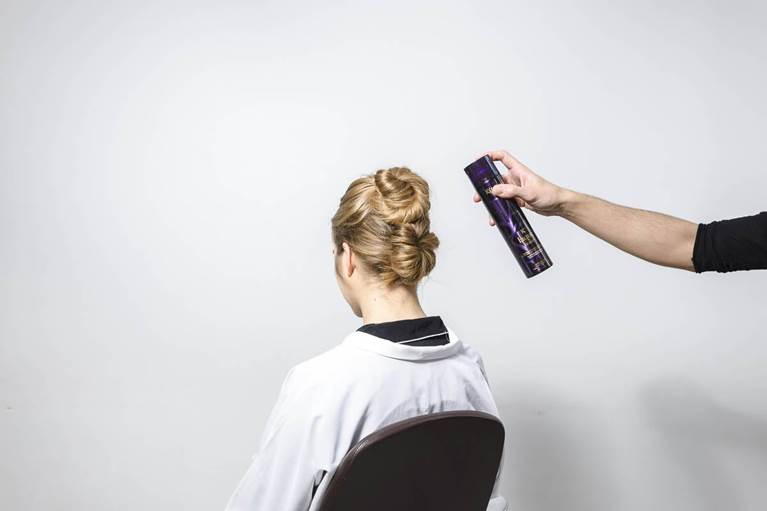 Step 6
Spray Laque Noire Hair Spray for hold. Pro-tip: This look works wonders on Day 2 or 3 hair.
Double Top Knot Hairstyle Routine
Discover the products to attain the perfect Double Top Knot.
This routine is for all hair types.