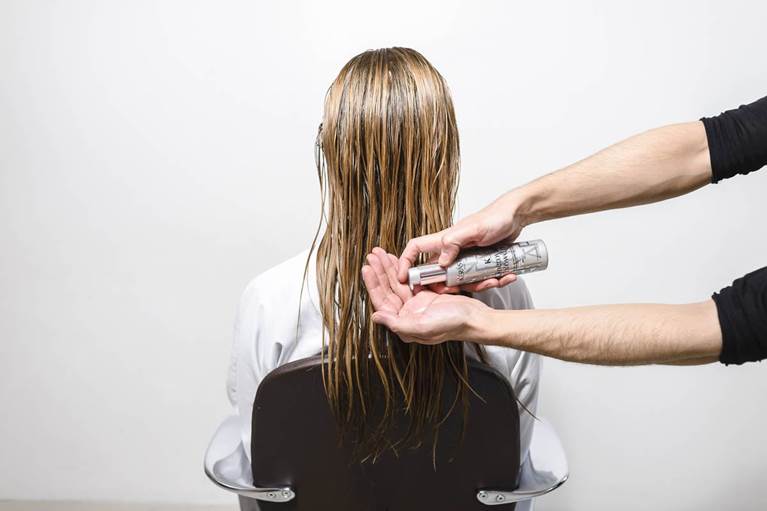 Step 1
Apply L'Incroyable Blowdry Hair Lotion or L'Incroyable Blowdry Crème Hair Cream onto damp hair and blow dry with a paddle brush.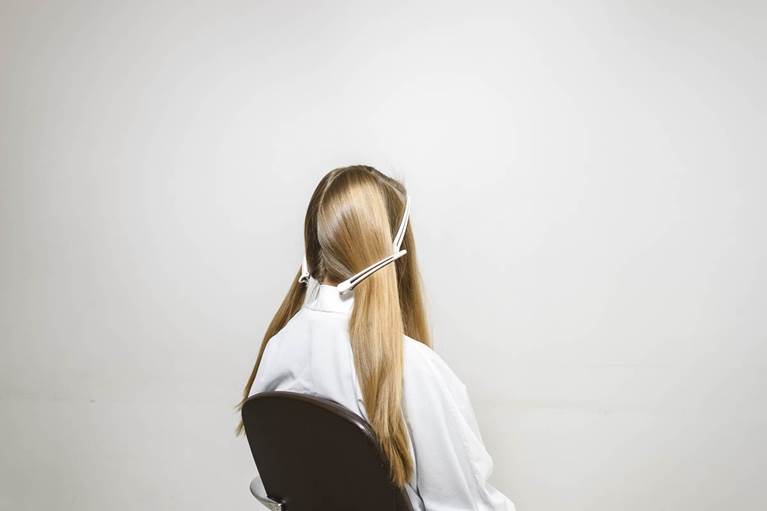 Step 2
Make a side part and divide hair into 4 sections: 2 on the side of the face and 2 in the back.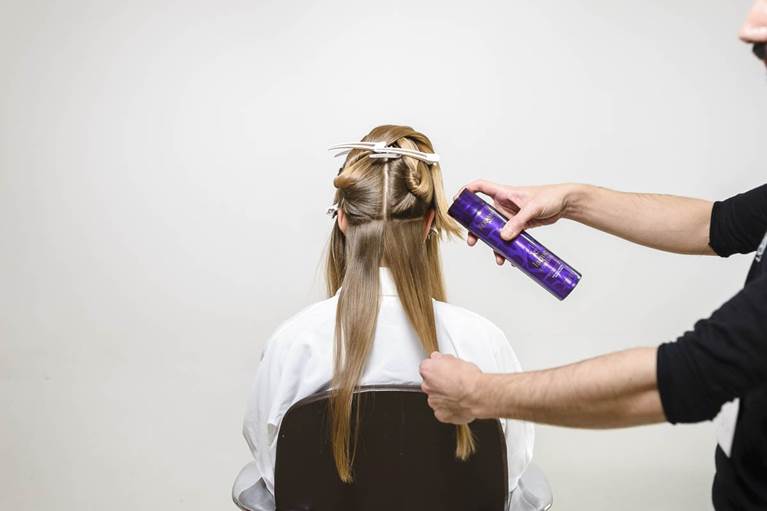 Step 3
Spray Laque Couture Hair Spray all over, strand by strand.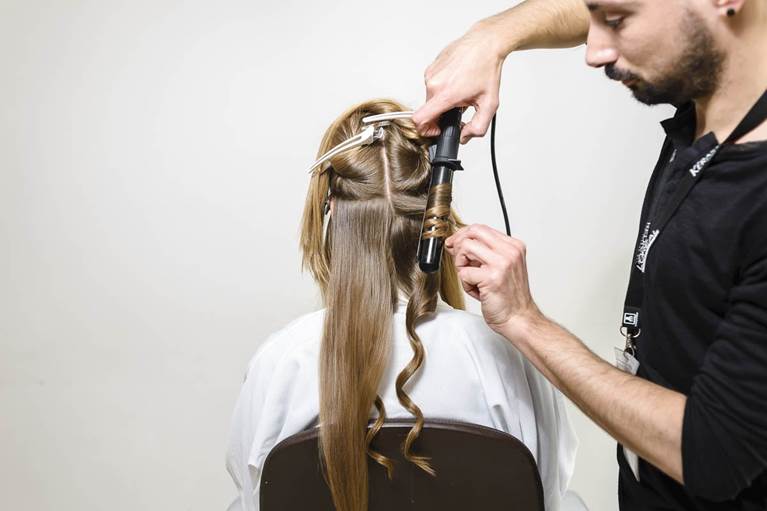 Step 4
Curl both back sections in one direction. Curl the front sections in opposite directions, starting from the back of the ears. Pro - tip: Hold the curling iron vertically for more natural curls.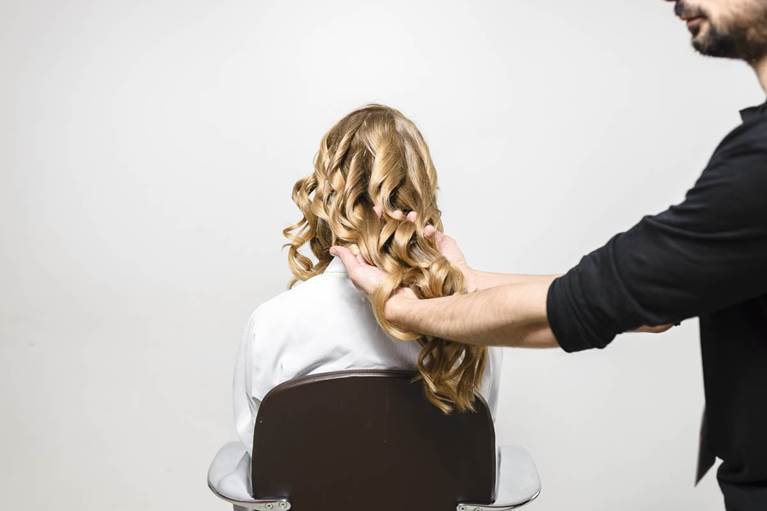 Step 5
Rake fingers through the hair to get rid of structured ringlets.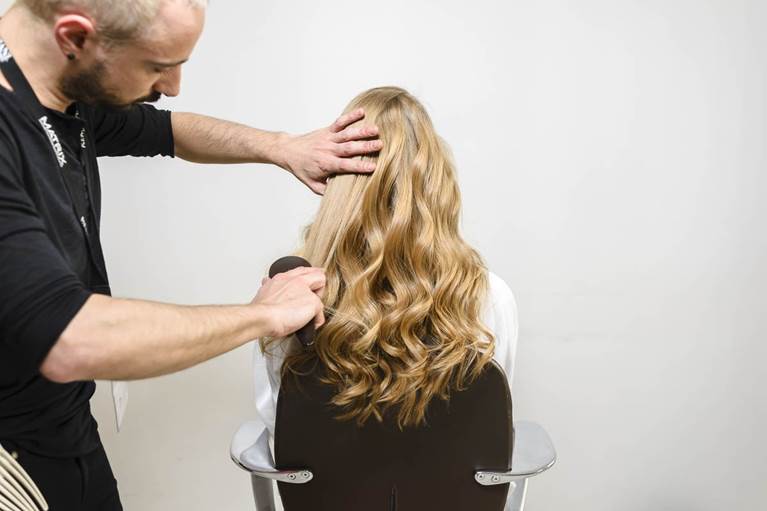 Step 6
Brush hair using an oval brush.
Hollywood Glam Waves Hairstyle Routine
Discover the products that will help you were those beautiful Hollywood Glam Waves.
This routine is for normal to thick hair.