Getting great hair shouldn't involve compromise. You should be able to tackle an oily scalp and greasy roots without stripping strands of that all-important moisture. That's why Kerastase has come up with a solution to this frustrating hair conundrum, you no longer need to choose between a fresh scalp and hydrated hair - you can have both with the Spécifique line of products.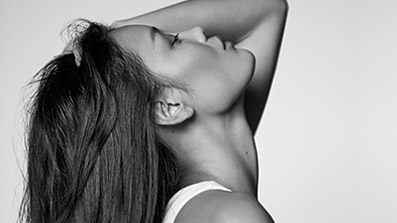 Getting Your Hair Balance Right
When you're suffering from a sebum imbalance at your scalp and greasy roots that just don't seem to budge, it can be tempting to over-wash your hair. But, if you're looking to get rid of greasy roots, shampooing daily can strip your strands of moisture leaving them dry, brittle, sensitised and difficult to style, so you are left with more hair issues than you started with! Conversely, using rich products to nourish strands can clog the scalp leading to irritation or an overproduction of oil.
Today, people demand more from their haircare than ever before and Kérastase is delivering. The Spécifique range has a dual-action balancing ability for urban-exposed hair prone to greasy roots and dry lengths.
A balancing range that delivers freshness and hydration
The range has been created to reduce scalp oiliness and greasy roots, whilst caring for your ends so they are left hydrated and happy. A great shampoo for oily hair, Bain Divalent comes in a new look bottle. The ultra-light formula balances scalp oiliness with ease and keeps hair fresher for longer so you don't need to cleanse hair daily.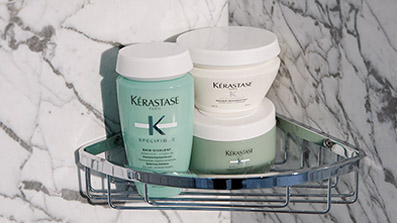 The Amino Acid in the Bain Divalent shampoo and Masque Rehydratant has a unique hair affinity to regulate the sebum cycle and rebalance hydration in the hair. The Amino Acid gently cleanses, attracting dirt in micelles (that are then easily rinsed away), whilst balancing healthy pH levels allowing for a super gentle cleanse. Amino Acid also acts both as a conditioning and reinforcing active ingredient to limit free radical stress and to help weakened hair absorb and hold onto moisture.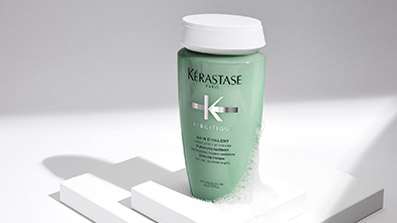 Meet the Spécifique Line for Fresher Hair
A specially designed shampoo for oily and greasy hair, our popular Bain Divalent has a new look and contains Amino Acid and Vitamin B6 to gently cleanse and balance oily roots and dry, sensitised ends.This shampoo doesn't just cleanse, it actually leaves strands 44% softer.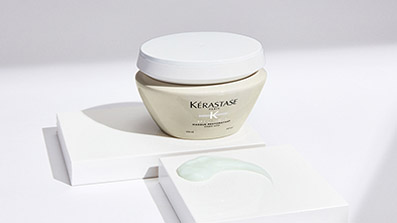 Meet the Spécifique Line for Fresher Hair
The final product in this new line-up, Masque Rehydratant contains Amino Acid and Ceramide in its gel-masque formula to intensely rehydrate the scalp and hair without triggering sebum production or weighing down your roots.  When used with the Bain or clay, this masque increase detangling by 82% and leaves hair 60.8% more shiny.