Chroma Absolu—Nourishing Care for Coloured Hair
Love experimenting with colour but don't love damage? Chroma Absolu is the range you need to nourish your hair.
For many, our hair is a huge part of our identity, who we are and how we want the world to see us. Whether you are loyal to your colour or change the shade on a whim, Chroma Absolu will support your hair in-salon and at home.
Chroma Absolu: The Benefits
Chroma Absolu is an efficient range that quickly and effectively tackles color-induced damage from fiber porosity that leads to accelerated colour fade and hair oxidation that can leave hair with unwanted red and copper tones, to a change in hair texture including frizz, dullness and a roughness to the touch. Based on years of research, the foundation of Chroma Absolu contains a trilogy of acids—Tartaric, Amino and Lactic . This technology works to rebuild the strands, and shield against environmental aggressors, whilst boosting shine and reducing frizz.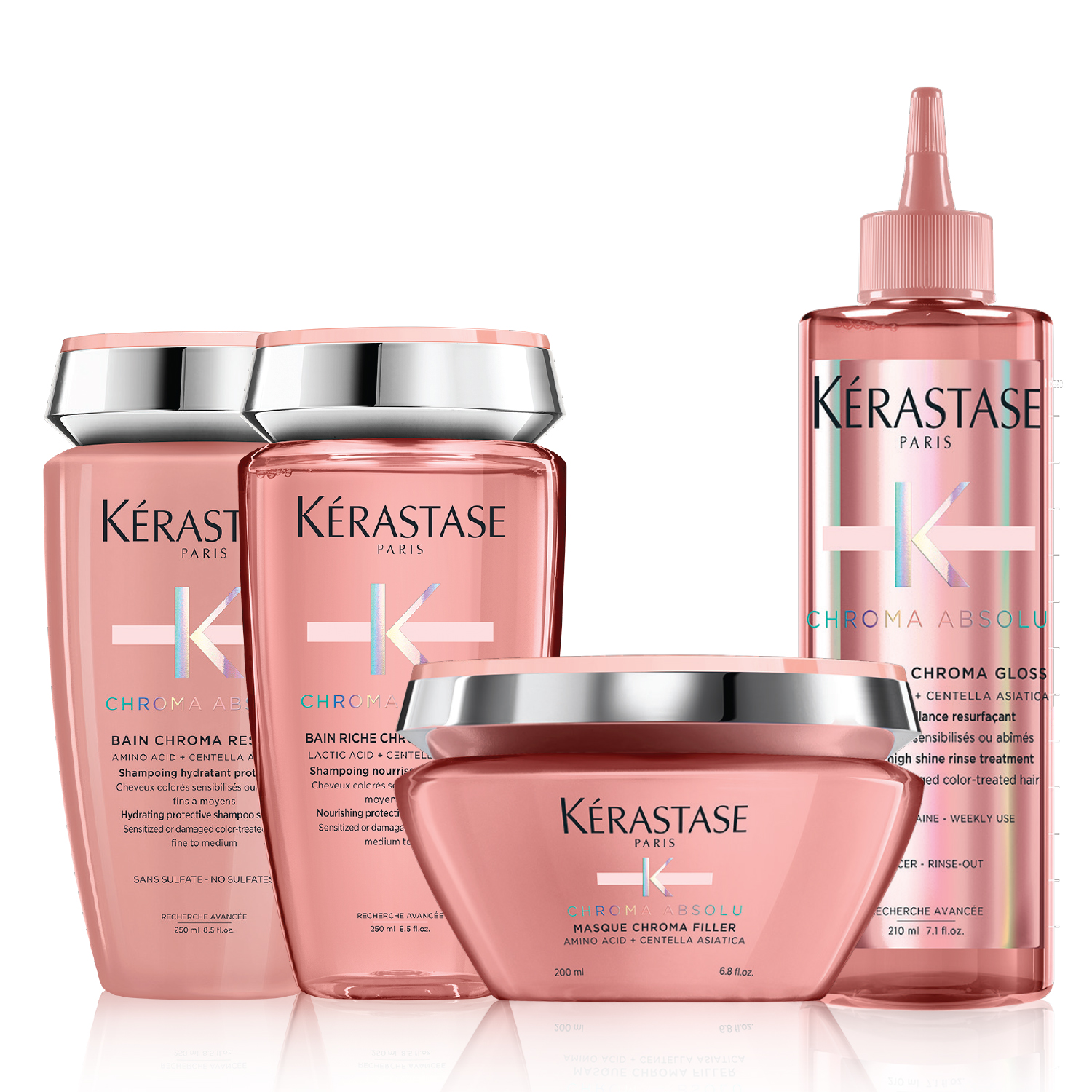 Meet the Chroma Absolu Range
The Chroma Absolu experience starts in salons with the post-color intense caring concentrate - Concentre Acide Aminé that will offer protection and nutrition and the Booster Resurfaçant, an intense caring booster for colored hair ( great for resurfacing hair for ultimate softness and instant care).
To care for color treated hair, you can choose between two shampoos, Chroma Absolu Bain Chroma Respect Shampoo for Fine Hair (Sulfate-Free) for fine to medium hair and Chroma Absolu Bain Riche Chroma Respect Shampoo for Thick Hair (Sulfate-Free) for medium to thick hair. For gentle care, both are free from Silicones, Sulfates and Parabens, the formulas respect your hair by not stripping or fading the color.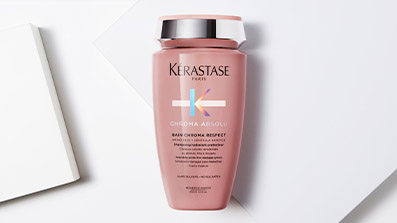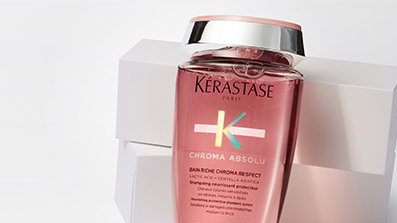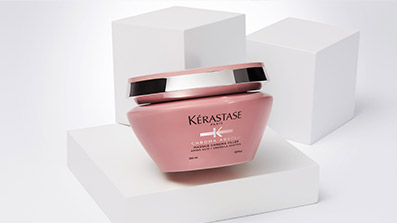 For once-weekly extra care, the range has two masques for intense color reviving. Masque Chroma Filler is a rich cream for medium to thick hair and, like the Fondant Cica Chroma, it contains Amino Acid and Centella Asiaticia to penetrate into the core of your hair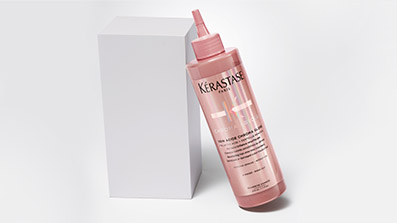 The star of the Chroma Absolu show is the shine-boosting treatment Soin Acide Chroma Gloss. Starting as a transparent fluid texture, it transforms into a rich white cream when in contact with water. The miracle formula deeply cares for hair fibers while transforming and sealing the surface for reduced porosity, intense softness and a bright shine. Hair is so healthy that color lasts longer.