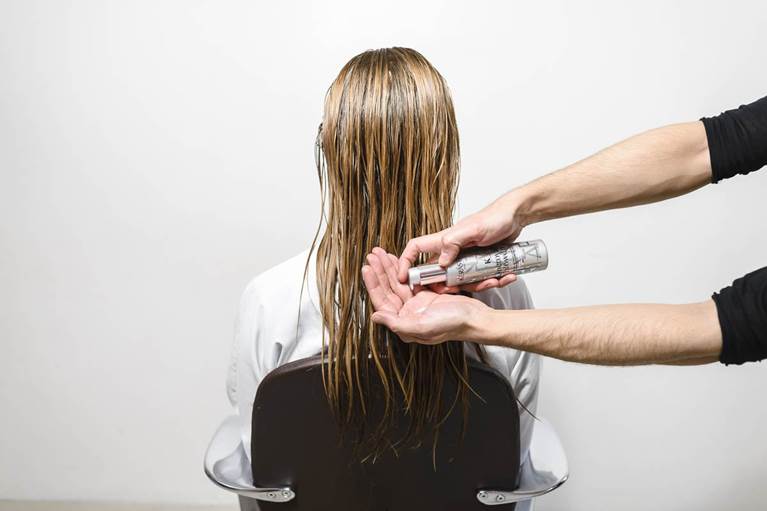 Step 1
Apply L'Incroyable Blowdry Hair Lotion or L'Incroyable Blowdry Crème Hair Cream on damp hair and blow dry with a round hair brush.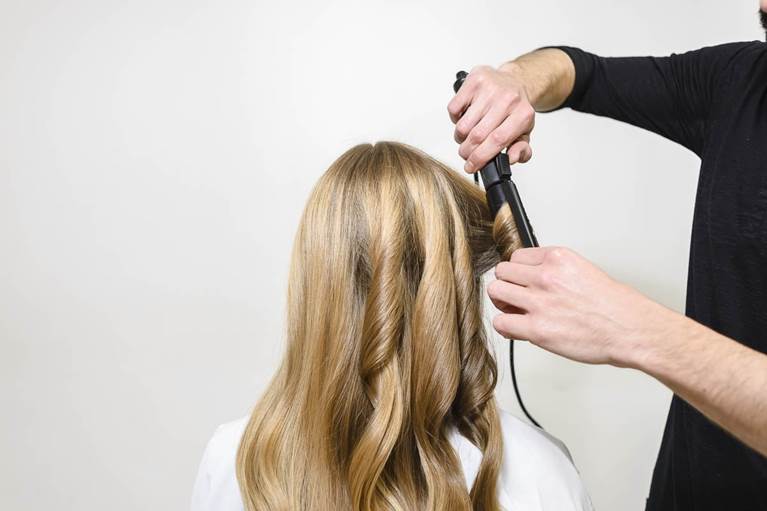 Step 2
Soften the hair using a mid-sized curling iron then comb with fingers.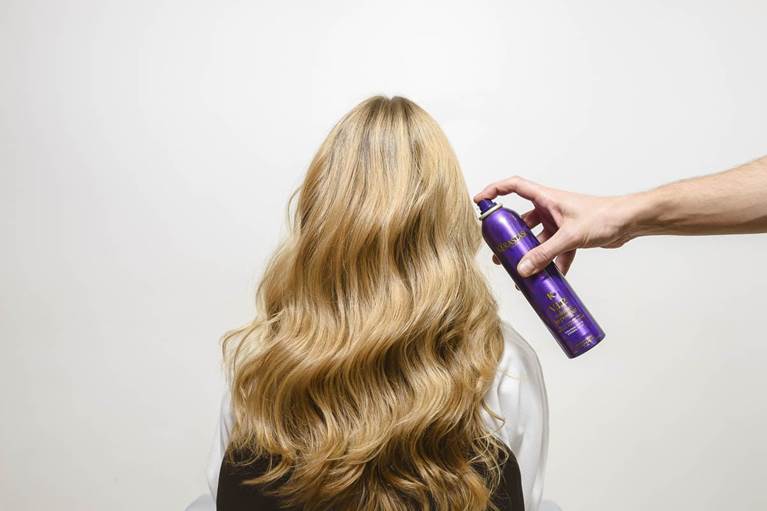 Step 3
Part hair in the middle and spray V.I.P. Texturizing Spray onto the roots.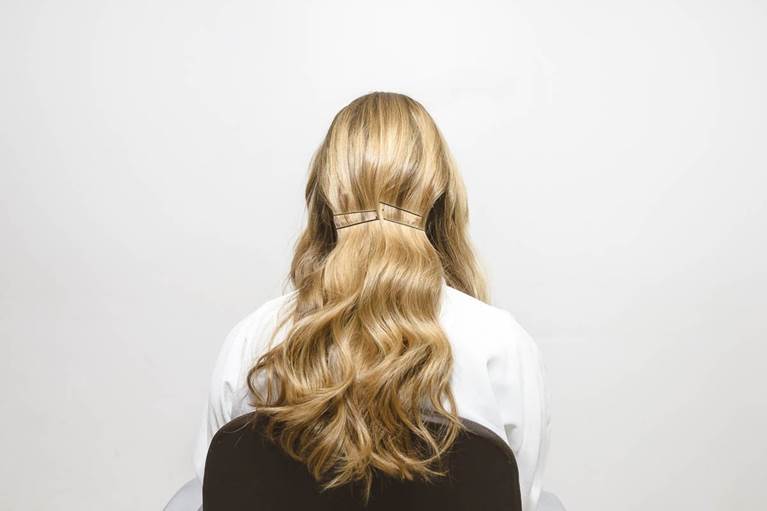 Step 4
Put flat hair clips in the back of the neck.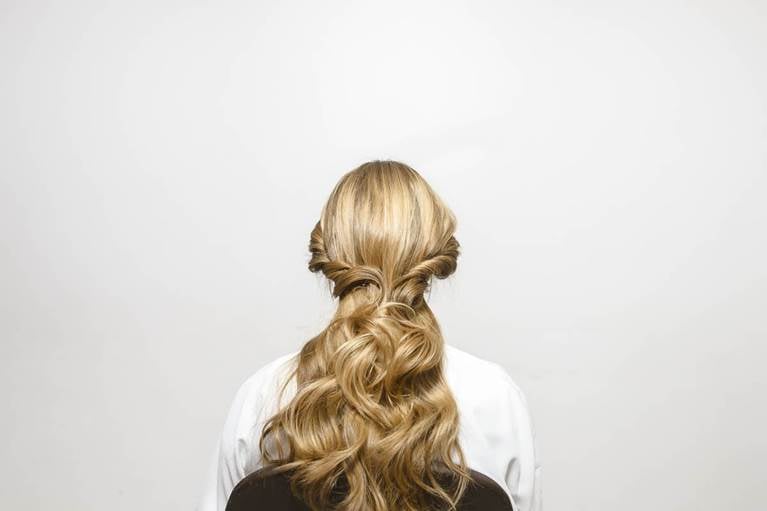 Step 5
Twist the 2 side sections and secure them close to the clips using bobby pins.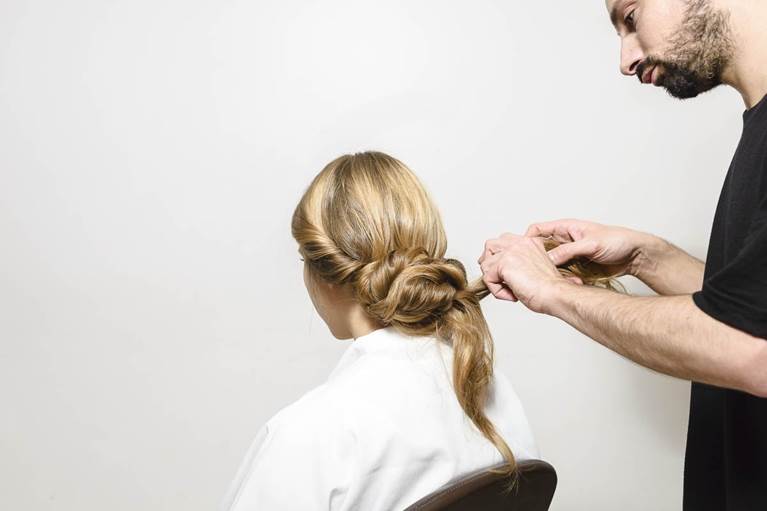 Step 6
Twist the hair strand by strand securing them in the back to build the chignon.
Braided Chignon Hairstyle Routine
Discover the products to achieve the elegant Braided Chignon.
This routine is for all hair types.