Pepper Pastor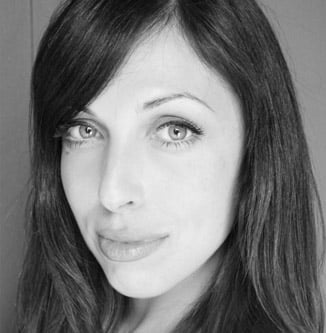 Pepper Pastor
Pepper Pastor- Art Historian of beauty, Lead Kérastase Artist, former salon owner and session stylist. She has been fortunate to work in every area of the beauty industry. Pepper received an Art History degree with an emphasis on the historical significance of fashion and beauty with a background in wig making. She is a firm believer in seeking inspiration historically and internationally, as she has traveled as a stage artist educating hairstylists in Thailand, Morocco, Hungary, London, Italy, Canada, Peru, Spain, and Germany.
Through her travels, photo shoots, and seasons of fashion weeks she has developed a keen eye; understanding the important attention to every detail.
Pepper also works as a commercial and editorial stylist internationally. When not traveling, she resides in Austin, Texas where she bases her successful company, Pepper Pastor Beauty; which specializes in hair and make up for events, celebrities, and brides.

BEAUTYBYPEPPER

@PEPPERPASTOR
Q/A
Q. Can you share why a 3-Step Regimen is important for a client's hair care routine?
A. Yes, by doing this you are meeting the needs of every hair type and desired result. It is very important to prime the hair as it is to treat it. Each step follows suit to get the most benefits for you hair. Just as cleansing alone will not leave you with the full experience or give you the outcome of hair at its best.
Q. Has the new Kérastase pricing changed the way you speak about products to your clients? Are there certain regimens that you are suggesting more of? And why?
A. This is an industry changer! We are so excited not to compete with online giants and offer our clients, and their hair, the salon experience at home. Being able to recommend cleanse, treat, and prime for every client is more affordable and we are seeing great results.
Q. Many clients experience seasonal changes with their hair and skin, are there specific regimens that you are suggesting more often?
A. Weather and water, in various regions, are a big topic. Generally in the colder months we want to go with more nourishing products, like in Nutritive. In the warmer months, see below, Elixir Ultime and Aura Botanica are more ideal. This also depends on hair quality and goals. Water is a factor as well, especially for those with color treated hair. For these clients Chromatic is a great choice.
Q. Are there any products/routines that you like to encourage in the warmer summer months for client whom may experience frizz?
A. During this time I like to move clients into a line with light oil in the ingredients. My go to are Elixer Ultime and Aura Botanica. This helps give hair the moisture its looking for.
Q. If a client is shampooing their hair every day, which Cleanse, Treat, Prime regimen do you like to prescribe and why?
A. For daily regimen I would assess the needs of the hair and clients goals. When washing daily I like to have them on more than one product, based on the above, to switch out each day. For these clients I also recommend a weekly masque.
Q. What are your latest product tips and tricks behind the chair?
A. I love Elixir Ultime Bi Phase Oil to finish any style on any hair type. The fragrance is wonderful and I love the subtle feeling it leaves. As the summer months approach I'm a fan of using either Aura Botanicas's La de soie or eau de vague on dry hair and braiding the lengths. You can do this during sleep or a busy day, let the hair loose hours later for the most natural waves.